Independence Day, the 15th of August, holds immense significance in the heart of every Indian. It is a day to commemorate the country's hard-fought freedom from colonial rule and to honor the sacrifices of countless freedom fighters and soldiers who laid down their lives for the nation's progress.
Sneha Gupta's Inspiring Celebration
Sneha Gupta, a fervent patriot and a responsible citizen, celebrated this year's Independence Day in a unique and inspiring manner. Not only did she proudly host the national flag at her home and office, but she also lent her support to the "Har Ghar Tiranga" campaign.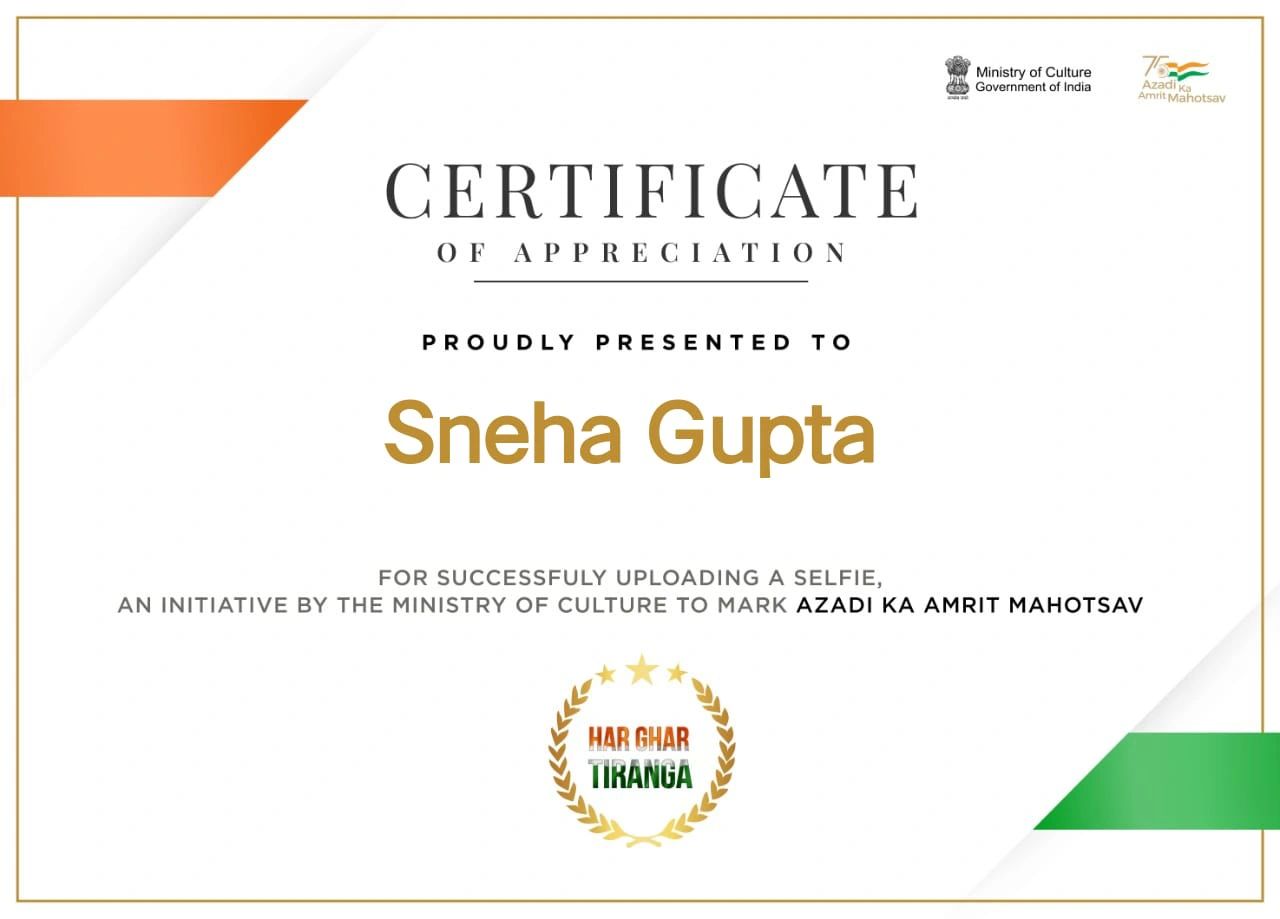 This campaign encourages people to click selfies with the national flag and share them on social media, fostering a sense of unity and patriotism across the nation. Sneha's dedication to this cause reflects her unwavering commitment to celebrating the nation's freedom and fostering a sense of national pride.
A Heartfelt Message
On this special day, Sneha took to her social media platforms to extend warm wishes to her followers and website visitors.
She expressed her gratitude to the freedom fighters who fought relentlessly for India's independence and to the Indian soldiers who continue to safeguard the nation's borders. Her message resonated with many, reminding everyone of the sacrifices that paved the way for the India we know today.
A Pledge for the Future
What truly sets Sneha's Independence Day celebration apart is her commitment to making a meaningful contribution to India's progress every year. She announced her determination to provide free education and pay her income tax responsibly, showcasing her dedication to the betterment of the nation. Sneha's promise to work harder each year to increase her contributions demonstrates the spirit of unity and responsibility that Independence Day embodies.
Conclusion
Independence Day is a time for celebration, reflection, and dedication. Sneha Gupta's inspiring celebration serves as a reminder that being a responsible citizen goes beyond waving the tricolor and enjoying festivities. It's about acknowledging the past, appreciating the present, and actively contributing to the nation's future. As we celebrate India's freedom, let's draw inspiration from Sneha's pledge to make a positive difference, showing that the spirit of patriotism can lead to meaningful actions that benefit our beloved nation.